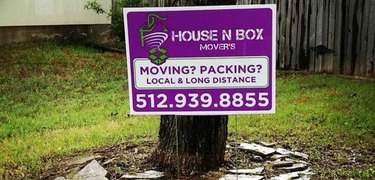 Professional Movers and Packers Make a Difference
House N Box Movers takes the hassle out of moving, with professional packers and movers making sure your belongings are handled with care. We offer both commercial and residential moving.
Looking for packing and unpacking services in the Austin area? House N Box Movers are a moving service who understands that you've got valuable cargo. Our packers and movers are experienced and careful, with attention to detail that means your belongings will get there safely and in one piece. We even offer international movers and packers, so whether your relocation is out of state or overseas, we can help.
But What About the Cost of Movers and Packers?
Using professional movers and packers saves you hours of worry and planning. We use tight, efficient packing techniques to ensure no damage in transit. And with a packers and movers company, the best part is how easy and cost-effective your move can be! Get all moved in without the price of renting a truck, buying packing supplies, or bribing your friends to help. Moving can be a stressful time, both physically and emotionally. At House N Box, we're a one-stop solution for moving needs, so you can relax and enjoy your new home.
Find out why we're Austin's best packing and unpacking services company. Contact House N Box Movers today to find out more!
Moving Is Never
Simple
Allow us prove this statement WRONG