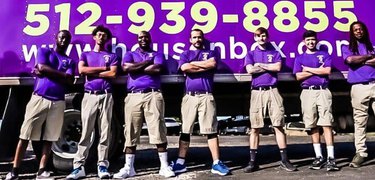 Best local movers always safe and on time
Best Local

Always Safe And On Time
If you have moved at least once in your life, you know how stressful this process can be. When you have so many things to remember, the best idea is to hire reliable movers and packers. That is where we come in with our exceptional services.
Avoid extra headache

- let us handle this
Local

Local Movers That Understand the meaning of the word LOCAL

Get a deal

Spread the word about us and get a deal next time you need us
Moving Is Never
Simple
Allow us prove this statement WRONG
Know Who Stays Behind This Process
House N Box Movers is a locally owned and operated company. Our business is BBB Accredited and fully insured for both residential and commercial moving services. We are staffed with W-2 Employees who are not Contractors or Day-Laborers, but are Insured Movers, equipped with all the necessary supplies to make your move a great one!
Expert Movers And Packers: Insured, Qualified, And Honest
Whether you are looking for residential or commercial local movers in or around Austin, TX, need a short or a long-distance delivery, only have a box or all of your furniture to move - House N Box Movers meets your every need with hassle-free and timely services.
When you are ready to go, your furniture will be specially wrapped with our protective padding. Movers will ensure everything is stacked "tetris style" in the back of the air ride moving truck - unlike trailers, they will ensure a smooth ride and safety. As furniture and box movers, we offer both short and long-distance deliveries for our clients in the entire Austin, TX Metro area. Successful arrival at your specified location is followed by our expert movers unpacking the items with extreme care to ensure everything has been moved successfully. Our top-quality post-move services are aimed at the customer satisfaction with the professional moving and meeting the unique client's needs in every case.
Feel free to browse through our website for details or contact our team and get your FREE in-home estimate today!