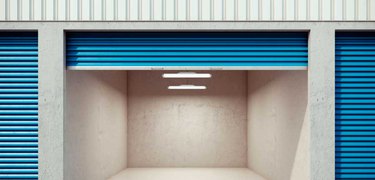 Public Storage Units in Georgetown, TX - Make Your Move Less Stressful
Let us help you to make moving a little less stressful. We offer a number of secure, climate-controlled storage options with 24/7 access in Georgetown, TX.
Are you moving from one apartment to another and looking for a reliable company that offers Georgetown self-storage services? House N Box Movers aren't just movers in Austin. We also provide self-storage services in Georgetown, TX so you can safely store your furniture, appliances, and valuables. You'll be able to access your unit at any time without having to schedule an appointment or stick to regular business hours. Be sure to reach out to our team to discuss your needs and find out how much your Georgetown self-storage will cost.
Benefits of Georgetown Self-Storage Facility Rental
There are several advantages to renting public storage in Georgetown, TX instead of asking friends or relatives to look after your belongings. These include:
Convenient location. You'll want to store your items close to your new place. Our self-storage in Georgetown, TX is ideally situated for many residences.
Multiple units from which to choose. If you're a single professional, you'll likely need a smaller space than a family of four. We'll provide a unit that's perfect for your needs.
Professional security. If you have artwork, jewelry, or other valuables, you won't want to leave them just anywhere. Our units are protected by alarms, video surveillance, secure gates, and other features.
Climate control. Texas can get quite hot, but when you choose a storage vault with climate control, you'll have nothing to worry about. Your possessions won't suffer damage due to heat or humidity in our storage units in Georgetown, TX.
Need Storage in Georgetown, TX? Look No Further than Our Facility
Moving doesn't have to be a nightmare if you have the right help. A Georgetown self-storage unit could be exactly what you need to make the experience easier. Contact one of our facilities to ask questions or learn the price of the unit you want. We service Pflugerville, Round Rock, TX, and nearby areas.
Moving Is Never
Simple
Allow us prove this statement WRONG