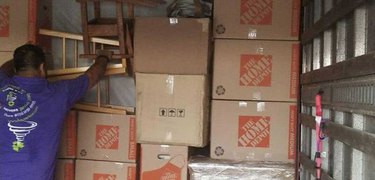 Professional Office Movers in Austin, TX
If you have a business requiring office movers, don't look any further than House N Box Movers. We handle a wide range of Austin areas, providing a full array of business and office moving solutions.
House N Box Movers make your office moving and relocation as simple as possible for you and your staff. Your standard office equipment, furniture, and machinery are not a problem for our commercial movers company.
In addition to the office moving service, House N Box Movers also accommodate:
House Moving
Commercial Moving
Packing/Unpacking Services
Packers & Movers
Long Distance Moving
Availability from 8 am to 6 pm Everyday!
Offering packing solutions and products to meet the needs of your business' contents, House N Box Movers have thought of every possible situation. These qualities are what make us the best office moving company in the area.
Why You Should Outsource Your Office Moving Services
There are benefits associated with using professional office movers, which include:
Less stress on the business and employees
Even though having your employees help with an office move can help you save money, it puts a lot of responsibility on the employee. This is especially true if you require them to move large or expensive items. Hiring professionals takes the burden off of the employees. It places the liability into the hands of the professionals.
The correct equipment for moving
Professionals have the right equipment to handle the items they need to move in an office setting, which employees would not have access to. Having this equipment available helps to maintain safety.
House N Box Movers has their own licensing and insurance, making us qualified to handle your move. Our insurance coverage also helps cover any damages that may occur during the office moving process.
Hiring a professional office moving company in Austin, TX, can help you reduce the amount of downtime your office has during the relocation process.
House N Box Office Moving Professional Services
From a family-owned business to a corporate company, House N Box Movers make the office relocation process simple. If you have a business that needs relocation, and you are in the Texas areas of Austin, Pflugerville, or Round Rock, House N Box Movers has the solution you seek.
If you are looking to relocate your business, which includes the need for moving office equipment, call House N Box Movers today. When you call, you will speak with one of our skilled moving specialists who can help you schedule your appointment. At your appointment, one of our experts will survey the moving needs of your office and your employees. House N Box Movers wants to be your solution to your relocation needs.
Moving Is Never
Simple
Allow us prove this statement WRONG