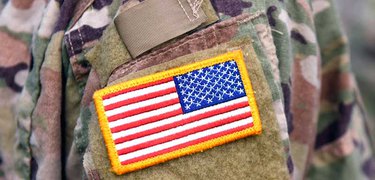 Dependable Military Movers In Austin, Pflugerville, & Round Rock, TX
House N Box Movers is among the best military moving companies in the region, and we've maintained this status through our undying commitment to helping our clients however we can.
When you're out there to be "the best you can be," your duty will take you to lots of different places; relocation will be a natural part of your military life. This is where the services of top-rated full service movers from House N Box Movers will become important.
What if we were to tell you that relocation doesn't have to be stressful, or that you don't need to worry about your stuff getting damaged, or devising a strategy to move it quickly?
Our staff of professional army movers can ensure all of this by taking charge of your relocation project today, delivering quick results and perfection.
Sounds good?
Well, it works even better.
We Are Well Equipped To Offer Our Military Moving Services To You
For army movers, there can be no compromise when it comes to being fully prepared for the task at hand because military relocation is a serious business.
And we are up to the task. Not only do you have the option of scheduling your move with us at your convenience, but we also pack and unpack all the stuff to ensure that nothing gets out of order during the relocation.
For delicate stuff, we spend a little extra time wrapping it up so that it doesn't get damaged.
We Are Highly Committed & Flexible
We know how stressful it can be to relocate now and then as part of your duty, and we understand any concerns you may have and will try our best to address them. As an army and navy moving company (for all other military branches too), we take our work very seriously and try our best to flex our services according to the demand of the situation.
Our military moving services are available in and around the following areas:
Austin, TX
Pflugerville, TX
Round Rock, TX
Kyle, TX
Buda, TX
San Marcos, TX
Georgetown, TX
Lakeway, TX
Cedar Park, TX
Hutto, TX
Whatever your schedule or destination, just give us a call, and we'll get you moving!
Moving Is Never
Simple
Allow us prove this statement WRONG