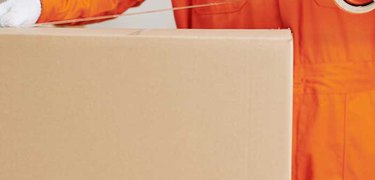 The Best White Glove Moving Services Texas Has To Offer
We offer one of the best white glove moving services in Texas that cater to all your moving needs. From packing to unpacking, moving to set up again, we offer a full range of services.
Moving your belongings from point A to point B can be a real hassle. It is compounded when you try to upholster all your belongings at once and then move to a brand new place. It is here when white glove moving comes into play to make your life a whole lot easier. White glove moving is the name given to full-service movers who specialize in all types of moving activities. They are experts in packing, unpacking, moving delicate cargo, and then setting all the stuff once it is safely transported.
The Benefits of White Glove Moving Over Standard Moving Services
Considering you pay the extra bucks for hiring white glove moving services instead of the standard approach, why would you take this step? The answer is simple: white glove moving is a comprehensive moving service that allows you the peace of mind that few others can afford.
White glove moving services are experts in their fields and are certified to move almost anything. Be it your vintage collectibles or your family's old piano or just some very expensive antiquities, the white glove moving company will make sure these items receive the same treatment as you would.
White glove moving also relieves you of the duty to pack, unpack and safely transport your items. They include additional cladding for your equipment, make inventory lists for easy retrieval of items and handle your stuff with the utmost care and duty.
House N Box Movers – Your White Glove Moving Companions
Once you're convinced about the extensive benefits of hiring a white glove company, it is important to find an experienced white glove moving service.
House N Box Movers excels with vast experience and glowing reviews under our belt. We thrive in offering white glove moving and storage facilities as our customers enjoy the complete solution to their moving day needs. Currently, we are proud to serve the following areas of Texas:
Austin, TX
Pflugerville, TX
Round Rock, TX
Kyle, TX
Buda, TX
San Marcos, TX
Georgetown, TX
Lakeway, TX
Cedar Park, TX
Hutto, TX
Get in contact touch today!
Moving Is Never
Simple
Allow us prove this statement WRONG