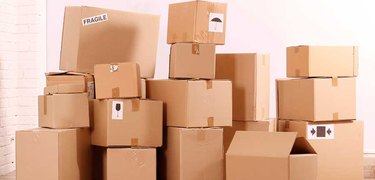 Quick and Easy Labor-Only Movers in Austin, TX
Our labor-only moving services are fully licensed, insured, and come with the highest ratings. Let us handle the hard work and make your transition to a new home or office stress-free.
Are you moving to a new place? While exciting, the prospect of loading and unloading could seem like a Herculean task. Fortunately, you can hire movers to load the truck and transport your belongings, regardless of their size and how heavy they might be. House N Box Movers has full-service movers that offer you a safe and smooth moving solution.
We are a labor-only movers company that offers a wide range of services to get your items from one place to another in the safest way possible. We take several precautions to make sure that our clients enjoy a seamless move.
Get the Best Movers Loading Only Services
You will be surprised by how diverse our services are! You can hire movers loading only services or get a full package deal. Either way, we are here to support any of your moving needs. Our team can help provide movers to load truck only or help you every step of the way.
We provide labor-only moving services that include:
Rearranging your furniture within the apartment, house, or office
Moving bulky and heavy objects
Heavy-lifting services
Providing packing materials for safe and organized moving
Packing and unpacking
Disassembling and assembling furniture
Movers unloading only or loading only facilities
Secure moving and optimizing truck space
Why Hire Labor Moving Services?
There are several reasons why you should choose labor-only movers:
Good for Small Scale Moves.
If you are moving short distances or to a smaller home, you should not pay hefty prices and get the moving done quickly and without hassle. You can have the movers unload only or get them to do all the work, whether it be long distance or short distance.
DIY Packing.
We offer the best quality packing techniques and materials that provide the utmost security and satisfaction. However, we understand that some prefer to do it themselves. Therefore, we provide you with materials and the freedom to pack your items as you want.
Avoid Heavy Lifting.
There are plenty of heavy appliances and furniture that require safe moving. We provide movers to unload truck or load truck to ensure that you do not have to lift these items up or down the stairs, risking your and the item's safety. Our well-maintained trucks will transport your belongings regardless of their size and how heavy they might be.
Budget-Friendly Services.
One of the main reasons to hire movers unloading only services is to stay within the budget. Moving labor services are more affordable, and we understand you are already financially tight after moving, so we don't burden you any more than necessary.
Hire the Best Labor-Only Moving Company in Austin, TX
Are you planning to move soon and want professional help? Hire the best labor-only moving company to make your move easy and hassle-free.
House N Box Movers offer a range of services to help you in any way you need. You can hire movers to load and unload only, or you can get help from rearranging. We are fully licensed, bonded, and insured, and only have full-time employees on our staff. We are available in Austin, TX, Pflugerville, TX, Buda, TX, and anywhere nearby.
Contact us online or call us at 512-939-8855 and get professional services.
Moving Is Never
Simple
Allow us prove this statement WRONG