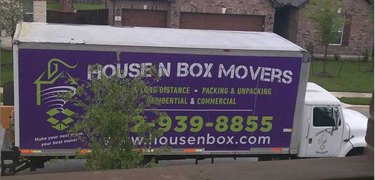 Do You Need to Rent Portable Storage in Austin, TX?
House N Box Movers is an A- BBB accredited storage moving company offering portable storage units for rent to residential and commercial customers in our central Texas service areas.
When you contact self storage services concerning moving and storing your goods, ask about their offers for portable storage. This is one of the most efficient and effective ways to keep your property safe while moving to another city or during renovation works on your property.
Portable storage containers for rent offer you the same generous storage space of a regular storage vault, but have the added benefit of being movable. You can keep the mobile modular portable storage in your driveway or parking area, or at the storage movers' premises.
The Main Benefits of Choosing Portable Storage
Many people need a storage moving company for short to medium term storage facilities. In most cases, they are preparing to change their house (or business premises) and want to keep valuables and large furniture safe during the process.
In this case, portable containers are the ideal solution because:
They are made of steel and safe against breaking in;
They can be placed wherever is more convenient for the client;
They can be transported fully loaded, reducing the handling of the items inside.
By comparison, traditional moving services involve packing your property into boxes, putting them in storage, and then loading the boxes into a trailer. Once arrived at the destination the process is repeated in reverse. This means a lot of handling and a lot of chances of your valuables getting damaged. With portable storage, the process is simple, efficient and involves minimum handling.
Moving and Storage Services Tailored to Your Needs
Professional storage movers are experienced in dealing with many situations. When you talk to them, they can recommend the adequate mobile storage containers in terms of size and storage capacity.
If you need portable containers and moving services, you can rest assured that your mobile storage will be delivered at the destination on the agreed date and time. And when you open it, you will find all your items inside, in good condition.
Hire a Team of Experienced Storage Movers!
House N Box Movers is a locally owned and operated storage moving company holding an A - BBB accreditation. We offer portable storage containers for rent to residential and commercial clients situated in:
Austin, TX
Pflugerville, TX
Round Rock, TX
Kyle, TX
Buda, TX
San Marcos, TX
Georgetown, TX
Lakeway, TX
Cedar Park, TX
Hutto, TX
Keep your valuables safe during moving or renovation works with our units! Call us: +1 512-939-8855!
Moving Is Never
Simple
Allow us prove this statement WRONG