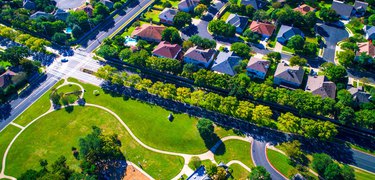 Professional Local Movers in Round Rock, TX Are Ready to Help You
House N Box Movers is a fully licensed and insured company, locally owned and operated, ready to send a team of professional movers in Round Rock, TX to help you settle into a new home.
When you are ready to start a new chapter in your life in a new home, our local moving services will make the difference between struggling to complete the move and getting settled with no stress. Local movers in Round Rock, TX know exactly what a full house move involves.
We have a lot of experience in helping families pack and move all their belongings. We are not only professionals but also cheap movers in Round Rock, TX. Plus, hiring a team of experienced movers will also help you prevent loss and damage.
What You Can Expect from Professional Help
When you hire local movers in Round Rock, TX, you really don't have to do anything after you sign the agreement with us. Our team will:
Arrive at your old address on time
Bring packaging materials
Dismantle and pack heavy furniture
Use special care in handling electronic devices and valuables
Deliver all your belongings at the new address without unjustified delays.
Reasons to Work with Licensed and Insured Movers
We always strive to complete each move without incidents. However, even if an accident may occur, our company of movers in Round Rock, TX is fully bonded and insured. All our movers are W-2 employees, not day-laborers or contractors.
Also, we have a very simple procedure for hiring our services. Fill in an online form and you will get a free estimate. After you agree to our offer and give us the complete details, you can sit back and relax. Our team of local movers in Round Rock, TX will handle everything.
Your Reliable Movers in Round Rock, TX!
House N Box Movers is a BBB accredited company of local movers in Round Rock, TX. We are always ready to help you relocate into a new home with maximum efficiency and zero stress.
We are also available for clients living in:
Austin, TX
Pflugerville, TX
Surrounding areas
Call us now: 512-939-8855!
Moving Is Never
Simple
Allow us prove this statement WRONG
become a part of our team