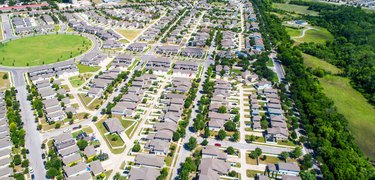 Let Our Pflugerville Movers Handle Your Belongings!
House N Box Movers is a BBB accredited company specializing in complete moving solutions for residential and commercial customers performed by our experienced Pflugerville movers.
If you are ready to step into a new home or business premises, professional moving services can help you transfer your property from one location to another in a safe and hassle-free manner. Hiring Pflugerville movers is the best choice for your family or your business because you know that your valuables will be safe and handled with care and professionalism.
No matter how many items you own or how large the volume of objects is, experienced movers in Pflugerville, TX can handle and deliver them all on time to your new location. You won't have to worry about the date and time because your furniture and equipment will be delivered exactly at the agreed moment.
Movers in Pflugerville, TX Are Ready to Handle Any Job
You may be wondering: do I really need to hire moving services? If you are trying to skimp on hiring professional Pflugerville movers, consider the alternative. You would have to pack all your items, including very large furniture items and expensive equipment. Then, you'll have to hire a truck, load your belongings, and then unload it and arrange it at the new location.
This may end up costing you even more, not to mention the potential damage to some of your valuables and the risk of injury. Licensed and insured movers in Pflugerville, TX have extensive experience in:
Packing and handling sensitive electronics
Storing sensitive items in a climate-controlled environment
Organizing a large moving job so that it is completed on time
Leaving each item in its designated place at the new location
We Are The Pflugerville Movers You Can Trust!
House N Box Movers a locally owned and operated company that holds a BBB accreditation. Our bonded, insured, and licensed movers in Pflugerville, TX have extensive experience in residential and corporate moving, as well as self-storage and other associated services.
We also offer our services for customers in
Austin
Round Rock
Neighboring areas
Call us now: 512-939-8855!
Moving Is Never
Simple
Allow us prove this statement WRONG
become a part of our team