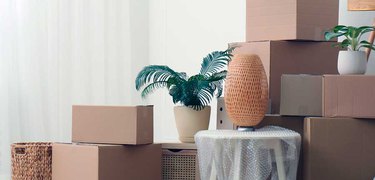 Reliable House Moving Services in Austin, TX and Beyond
If reliability, dependability, and flexibility are properties you value in home and building movers, then the House N Box Movers will be an ideal choice for your project.
Moving can be tough for everyone, but we're here to take your worries away from you. Our residential movers at House N Box Movers are experienced professionals who know how to tackle the task efficiently without causing any disturbance to you.
You can leave your worries behind and get absorbed in the excitement of relocating to a nicer place while we handle the house moving stuff for you.
We bring unparalleled professionalism to the house and building movers business, so you don't have to worry about a thing!
We Are Fully Equipped To Offer Excellent Local Home Moving Service
You're probably worried about your stuff getting damaged. However, for us, our work as big and small building movers is all about delivering perfection. We are perfectly equipped for all tasks that await us.
For instance, if you have delicate items that might get damaged during the move, we'll make sure that it is padded enough for protection. We'll do all the packing and the unpacking and ensure that all of your stuff goes into your new place just in the same state as it was in the old one, without a scratch.
All you have to do in the meantime is to focus on the move itself and nothing else. Our house movers experts will handle the rest to make your relocation project a success in Austin and other Texas locations!
We Understand Your Special Needs
We don't follow the same old business model that several mobile home moving companies still stand by; instead, we believe in tailoring the experience according to the expectations of our clients.
Our top-rated home moving services are available in and around the following areas:
Austin, TX
Pflugerville, TX
Round Rock, TX
Kyle, TX
Buda, TX
San Marcos, TX
Georgetown, TX
Lakeway, TX
Cedar Park, TX
Hutto, TX
We'll adapt our house moving protocol to perfectly suit your situation. Get in touch today.
Moving Is Never
Simple
Allow us prove this statement WRONG