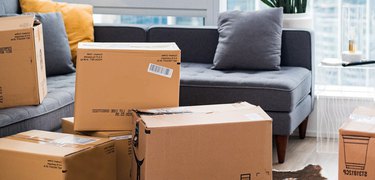 Top-Tier Furniture Movers in Austin, TX
Whether you have small or large furniture, transporting it to a new location is a challenge. Professional movers in Austin, TX, can help you move your valuables. Read on for more advantages!
Moving to a new home can be exciting and stressful at the same time. The latter is usually a result of all the challenges you may face when getting your furniture moved and delivered. The best Austin full-service movers are not only well-equipped in packing and moving it, but they also ensure that you have everything exactly where you want it to be placed. After all, only professional furniture movers have what it takes to get your belongings into a new home safely.
The Importance of Hiring Furniture Moving Services
When it comes to relocating, most people underestimate the importance of hiring furniture moving services. They often rely on DIY methods and either hurt themselves or unleash irreversible damage on the furniture. Not only is it heavier on the pocket, but it can also injure you in the process.
Local furniture movers, on the other hand, have adequate know-how for getting around the city and following the protocols when moving something as heavy as furniture. These furniture movers are versatile enough to aid you every step of the way, from packing and storing to moving and arranging furniture.
Here are some additional benefits of hiring our professional furniture moving services and the best furniture movers in town:
There is zero risk of injuries caused by lifting furniture yourself
The relocation is safe, timely and efficient, no matter what the distance is
There's less burden on your shoulders
Our fully licensed, bonded, and insured services handle your furniture with care
We have all the equipment, including trucks, to safely transfer your belongings from one place to the other
Our highly-rated services will also significantly lower your workload and reduce your likelihood of getting injured due to improper lifting.
Professional Furniture Movers: How Can They Help?
Hiring professional furniture movers to help you relocate will be one of the best decisions of your life. It's just that simple. Furthermore, with our team, you won't have to worry about any aspect of moving the furniture.
Our full-time employees undergo adequate training and hands-on experience to understand the unique requirements of every situation and help you accordingly. If you're seeking single-item furniture movers, our team can assist you with the packaging, storing and reinstalling of your furniture. They can also provide you with additional support in the form of customer service whenever needed.
When you hire movers to move furniture, you release yourself from the burden of lifting heavy objects and instead focus on other aspects of moving. You also protect your valuables from getting unwanted cracks from reckless packaging practices, etc.
The Best Furniture Movers for You
At House N Box Movers, our team of local furniture movers is always prepared to assist you with your home-moving and rearranging projects, no matter how complicated they may be. Whether you have massive wood cabinets or large wardrobes, leave it up to our professional furniture movers team to handle them with care and relocate them to the desired location.
Our dedicated professionals hold accreditation from BBB in recognition of the quality of their services, making us one of the most reliable furniture moving companies in Austin, TX, Pflugerville, TX, and Westlake Hills, TX. If you're still on the fence about hiring large or small furniture movers to help you shift your furniture, now may be a good time to consult our team and let our customer service help you take the leap.
Contact us now and get your free estimate today!
Moving Is Never
Simple
Allow us prove this statement WRONG