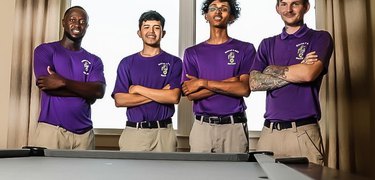 Hutto TX
At House N Box Movers Hutto, TX we're proud of our professional movers.We want to be the best team for you and your upcoming move. Relocating is difficult and stressful, so let us be the ones to make it easier on you!
Whether you are moving out of an old apartment or into a new apartment, House N Box Movers Hutto, TX wants to be there for you. We don't sweat the small stuff, and our professional team of movers are experts at taking great care to ensure you have the tools you need for your move.
When you call and speak to one of our moving consultants, they will walk with you through your budget and necessities to create a detailed plan for your move.
At House N Box Movers Hutto, TX we want to take care of you. We do everything we can to be sure that your relocation is as seamless as possible.
We'll pack your belongings and if you have any that you don't want at your new apartment, we'll even move them into your storage for you. Let House N Box Movers Hutto, TX be the movers you choose for your apartment relocation.
House Moving
Commercial Moving
Packing/Unpacking
Packers & Movers
Long Distance Moving
Available All Days 8am to 6pm
Moving Is Never
Simple
Allow us prove this statement WRONG
become a part of our team