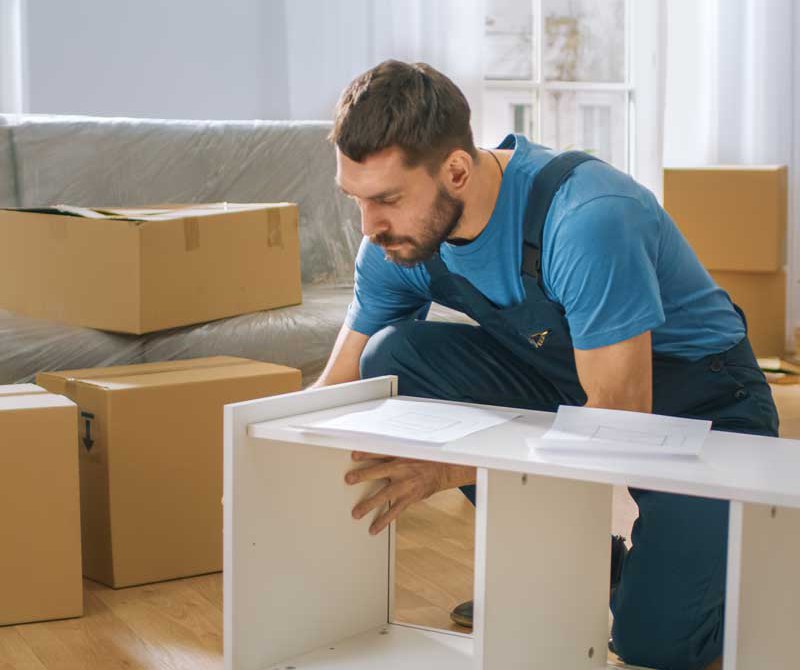 Carpentry Services In TX To Make Your Relocation Smooth And Easy
Carpentry services can life-saving during times of relocation. At House N Box Movers, we help you move all your furniture in top-notch condition and ensure that all your carpentry needs are met!
Are you moving from your old and worn house to a new and improved one? What an exciting time! However, relocation can also be quite stressful, especially if you own several prized possessions and family heirlooms around the dainty and fragile house. Such items need to be handled with care, which is why calling in professional full service movers and professional carpentry services would be a good idea to help you make a move.
Ideally, the best packing service company would also provide you with local carpentry service and custom carpentry services that can help to keep your possessions intact and in one piece.
Carpentry Services That Will Take Care Of Your Possessions
A dent, a splinter, a crack, or a chip here and there is inevitable, especially if you have furniture that has been on this earth for a while. Professional carpentry services can be a lifesaver during these times. Not only will your local carpentry service be able to restore your furniture and household equipment to your former glory, but hiring professional carpentry services would ensure that all your belongings reach their destination in a safe and secure state.
House N Box Movers is one of the best packers and movers that provides excellent carpentry services in and around Austin, and here's why. Not only do we provide custom carpentry services, but we also ensure that your new house has top-notch carpentry before you move into it.
Get The Best Custom Carpentry Services
House N Box Movers provides custom craters for all your furniture, and our expert carpenters are always around to help you with any kinds of installations and repairs that you might need during your relocation. With us, you are guaranteed safe and express carpentry services at all times.
Hit us up at House N Box Movers if you wish to find local carpentry services near your area, and we will provide you with an estimate at the earliest. Our service areas include:
Austin, TX
Pflugerville, TX
Round Rock, TX
Kyle, TX
Buda, TX
San Marcos, TX
Georgetown, TX
Lakeway, TX
Cedar Park, TX
Hutto, TX
Contact us to learn more.
Moving Is Never Simple
Allow us prove this statement WRONG